Offshore Containers

Designed & Manufactured To Satisfy
The Most Stringent Oilfield Regulations
Safe & Efficient
Transportation
Watertight Seals
Vented
Fork Pockets
Load Tested
Certified Slings
NDT / MPI Tested
Data Plate Attached
Multiple Sizes Available
FEATURES
Locking Door Handles
Heavy Duty Door Hinges
Watertight Seals with
Heavy Duty Locks
Offshore Containers are used primarily in the Oil& Gas exploration industry, due to their ability to withstand the harsh environment and handling of the offshore industry. These include the following different types:
Closed Offshore Containers
Open Top Offshore Containers
Mini Offshore Containers
Pallet Offshore Containers
Offshore Basket Containers
Offshore Tank Containers
Offshore Waste Containers
Offshore Workshop Containers
Offshore Containers are also commonly referred to with the following names:
CCU's (Cargo Carrying Units)
Conex Boxes
Gang Boxes
Work Boxes
Service Cabins
Need more information? Please download our brochure or contact us 24/7 for more information.
EXAMPLES OF OUR OFFSHORE CONTAINERS: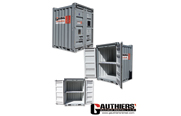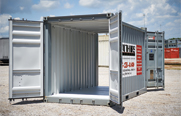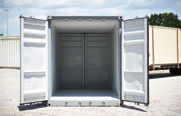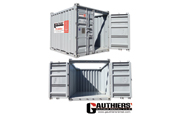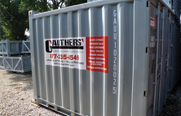 International Assoc. of Drilling Contractors

>Learn more
DNV 2.7-1 Certified Offshore
Containers-Offshore Tanks
>Learn more